How does salt water chlorination work?
Morgan Vesali
2017-08-11T08:30:21+00:00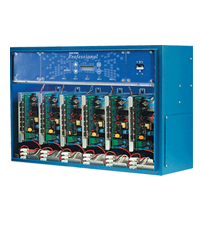 A low concentration of salt is put into the pool. The AutoPilot commercial salt chlorination system consists of a control panel, and multiple electrolysis cells in the pump room on the return lines. These chlorinators sanitize the pool by converting salt into free chlorine. Salt makes the water conductive so that electricity can pass between the plates in the cell. Salt is also the raw material from which the chlorine is produced. A low electrical current splits the salt molecule into sodium and chlorine. The produced chlorine is chemically natural which means it keeps the PH and alkalinity levels stable over a longer period of time than if we were using manufactured chlorine. The produced chlorine from the salt chlorinator cells is like invisible chlorine it s there but you cannot taste it, you can t see it, and you can t smell it. It doesn t burn off in the water, it doesn t bleach your swimsuit, and it doesn t burn your skin or eyes. The salt cell chlorinators are controlled by computer control boxes installed in the pump room. The controllers are smart and advice if there is too little, or too much salt in the pool.