Looking for a lifeguard job this summer?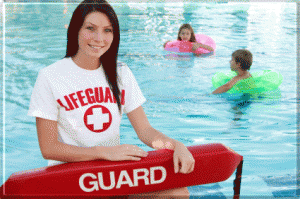 Blue Whale Pool Management has plenty of lifeguard summer jobs in metro Atlanta GA for high school and college students!
We offer a fantastic opportunity for you to work outside during the summer and with your friends. While the job is rewarding and fun, there is also a huge responsibility that comes with the position.   Blue Whale Pool Management has lifeguard positions in the following towns and counties: Fulton, Cobb, Cherokee, Paulding, Douglas, Clayton, Fayette, Atlanta, Roswell, Alpharetta, Johns Creek, Norcross, Marietta, Smyrna,  Woodstock, Mableton, Peachtree City, Sandy Springs and Dunwoody.
Lifeguard Job Description:  Lifeguarding is an enjoyable and rewarding summer job for college students. Lifeguarding requires that one be constantly alert for any dangers to the swimming pool patrons. The primary duty of a pool lifeguard is the safety of the patrons or swimmers. This primary duty includes water surveillance and rule enforcement, as well as rescues and first aid when required. Secondary duties include chemical testing of pool water, vacuuming and cleaning of the pool, cleaning bathrooms, ensuring safe and clean facilities, completing daily report forms regarding daily duties, and in-service training to maintain lifeguarding skills.
Lifeguard Job Requirements: To become a lifeguard you must be certified in Lifeguard Training, CPR and First Aid. The certification process requires specified training in order for a Lifeguard to successfully perform their jobs. A lifeguard at all time must be diligent and prepared to act with quickness to any given situation. Lifeguards are trained professionals and receive the recognition they deserve while working with Blue Whale. While the ability to save lives is of paramount importance to lifeguarding, the ability to prevent life-threatening situations is nearly as important. A key part of any lifeguard s mission is the prevention of accidents. In addition to the required certifications we assure that each Lifeguard is trained to the specific needs of a facility. We also, promote the use of the 5 minute scanning strategy as developed by Tom Griffiths, Ed. D.
If you are interested in lifeguarding with Blue Whale, please complete the pre-employment application form below. Thank you.
Lifeguard Pre Employment Form