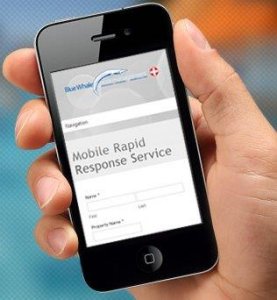 At Blue Whale Pools we take pride in all of our services offered. We understand that sometimes you may have a question that you would like addressed sooner than later. With this in mind we have created the Mobile Rapid Response system to help you get in touch with us quickly.
This tool has been designed with you in mind. Giving you the opportunity to stay in touch with us whenever you want to.
Use the form below to submit emergency and maintenance requests, or any lifeguard issues here. A Blue Whale Pool Management Service representative will contact you promptly.