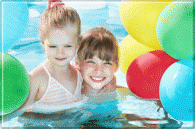 Blue Whale Pool Management provides certified lifeguards for special events, after-hours parties, and extra hours of operation. The correct ratio of lifeguards to guests is very important for safety and liability reasons. With an advance notice and a few details about the event, we'll make sure your party stays as safe and fun as possible.
Please feel free to contact us at 770-766-5776 with any questions about lifeguards for your pool party.
Are you planning a pool party?
Fill out the form below and we will contact you about your pool party.