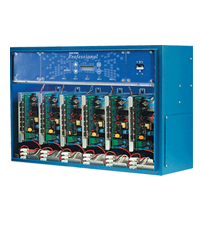 Why would you want to switch to salt chlorine generation? We are going to give you the facts on why switching to a salt (saline) chlorine generator pool makes perfect sense. We have also compiled a FAQ's section to provide you with more understanding of the many benefits of salt pool generators.
Please feel free to contact us at 770-766-5776 for a free quote for any of our salt chlorine generators, and how they would work with your current pool. We service all of metro Atlanta including; Atlanta, Johns Creek, Marietta, Gwinnett, Dunwoody, and Duluth, and more. Call us today to see if you're in our service area.
Why Switch To Salt Chlorine Generation?
Increased Pool Ownership Satisfaction:
Never buy, transport and store chlorine again
Softer, silky feeling water – Better on your skin and hair
No more red eyes – you can open your eyes underwater with no stinging!
No staining of clothing
No chlorine odor
Automatically solves most of your water chemistry problems
Sanitizes your pool every day – No vacation worries
Protect Your Pool Finish
Protect your pool finish investment by:
Here are some important facts you want to know about Salt Water Chlorination.

Better water chemistry management – day in day out
No algae growth to stain your surface
Continuous super chlorination eliminates need for harsh chemical shocking
Produces close to neutral pH to prevent radical shifts in water balance
Increase Safety
Chlorine is created naturally by electrolysis when salt water passes through the manifold.
ETL approved for swimming pool application
No handling or storage of harsh chlorine products
Continuous in-line super chlorination guarantees healthy water
No caustic by-products
Easier pool maintenance:
Ease of operation – chemical regulation at your fingertips
Economical to operate – less electricity usage than a 200 watt light
Water balance is more stable – virtually eliminates the need for super chlorination (shock), algaecides and  other support chemicals
Blue Whale Pool Management is an authorized dealer for AUTOPILOT Salt Chlorine Generators.
Want to learn more and see how a salt chlorine generation system would work for your pool? Then give us a call today at 770-766-5776 and schedule an appointment. You'll be glad you did.